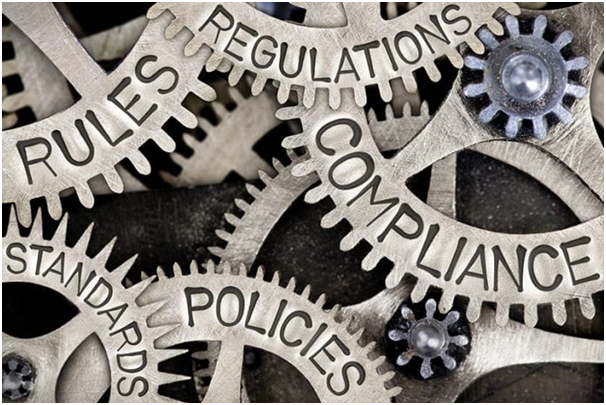 The federal government has shown its eagerness to know what the results have been of its long and determined effort to bury vaping after long years of encouraging terrible state and local vaping laws by promoting the belief that vaping isn't proven to help smokers quit and that tobacco product is not safe.
Recently, the National Institutes of Health (NIH) embarks on a $1.4 million worth of project to investigate the results of the regulations on vaping. That's so much to be spent on information that any vaper would be willing to give.
So far, hundreds of millions of dollars have been spent by the NIH and FDA Center for Tobacco Products in carrying out studies on almost every aspect of vaping including the concentrations of vapor in the air at vape meets and even the Twitter habits of vapers and, the bizarre and supposedly dangerous practice of dripping.
It is important to understand that most of the studies funded by NIH have been geared towards finding reasons to restrict, discourage, and possibly ban vaping. In fact, much of the research has been turned into a propaganda weapon which has led to the instigation of terrible laws, regulations, and taxes. But there is one thing the whole effort has failed to realize, like if there are dangerous constituents in e-liquid that could be avoided, and what flavors are most effective in helping smokers switch to vaping.
Local and State Laws and Regulations Have Arguably Caused Even Worse Damage Than The FDA
According to a GSU press release, an assistant professor of economics, Dr. Pesko, has received a $1.4 million grant from the NIH to fund a four-year study on the effects of e-cigarette regulations. Michael Pesko, a Georgia State University researcher will lead a team from five universities in this study.
The research is aimed at investigating the effects of e-cigarette-related regulations on access, pricing, public perception of the safety of e-cigarettes, as well as the use and sale of e-cigarettes, cigars, traditional cigarettes and the smokeless tobacco. The impact of vaping regulations on sales of nicotine replacement therapy products such as gum and patches will also be investigated.
According to Pesko in a press release, there is still the need to understand the most optimal way to regulate or deregulate e-cigarettes as it relates to public health as well as the after-effects of vaping regulations on other health behaviors. He also argued that heavy tax and regulations on e-cigarettes might discourage people from adopting it as a means to quit smoking which is likely to have a negative public health impact.
Pesko also added that e-cigarettes are not harmful and could serve as a means of promoting health if these regulations will not push people into engaging in the more dangerous traditional cigarette smoking.
With the continuous effort of tobacco control groups like CDC, FDA, and Campaign for Tobacco-Free Kids, the majority of Americans now live with the notion that nicotine causes cancer hence e-cigarettes are a menace to public health. This has even led doctors to question the value of vapes for patients who smoke.
Most regulations on vaping regulations do not aim at improving the safety or quality of the products.
Four years from now which coincides with the end of the proposed Georgia study, vapor companies will be forced to remove their products from the market if they do not submit premarket tobacco applications (PMTA) to the FDA. But the cost of preparing one PMTA is estimated millions of dollars which is why till now no single manufacturer has submitted. This goes ahead to say that the industry is seriously facing painful extinction.
One of the outcomes of the vaping regulations is the widespread fear of August 8, 2022. Most vaping companies have folded up while others are considering that. This is due to the uncertainty about the FDA rules in the future which has also led to inactivity of expansion of thriving businesses.
Now, new products cannot be legally introduced anymore, and existing products can't be improved or even made safer due to the Deeming Rule that froze the market in place in 2016. This will penalize those who are not willing to break the rules while serving as an advantage to those who are.
In addition to the effects of federal regulations, local and state laws and regulations have caused even worse damage thus;
Heavy taxes which makes vaping less attractive as a smoking alternative, as well as cause vape shops to operate with a significant handicap compared to out-of-state online pharma quit-smoking products and vendors
Zoning rules that prevent residents in some areas from having access to vapor products locally
Flavor bans Shipping restrictions that bar customers in some states from buying online
Age limits that prevent 18- to 20-year-olds from using vapor products
Labeling requirements that force manufacturers to claim their products are hazardous in unproven ways that put flavored e-liquid in the same category as cigars and sometimes menthol cigarettes
One of the effects of the FDA and NIH war on vaping is the damage on the reputation of the industry, the products and even individuals who are demonized and ridiculed for daring to quit smoking in a way not approved by the federal and state regulations and laws.
Smokers will continue to smoke, and all involved will be very pleased with themselves
According to Dr. Pesko, E-cigarettes provides a rather new and intriguing dimension to control efforts of traditional tobacco since it is unclear how they will affect death from tobacco and the pattern of disease.
He went further to ask what regulations would facilitate the best outcome from the public health perspective whether e-cigarettes will help or hurt.
Perhaps it is time the Georgia State project which has both led and followed the regulatory war on vaping, exposes the terrible done by the effort of this propaganda. Probably, it will attempt to measure the cumulative disease and death of millions of smokers resulting from 10 years of exaggerating dangers and underplaying the efforts of vaping to prevent such high casualty rate.
Most vaping regulations are aimed at discouraging its use rather than improving the quality or safety of the product. This will only end up protecting cigarette sales while killing more smokers. But this implies that smokers will continue to smoke, and all involved will be very pleased with themselves.