The Tank - For All Vapers
Brief Review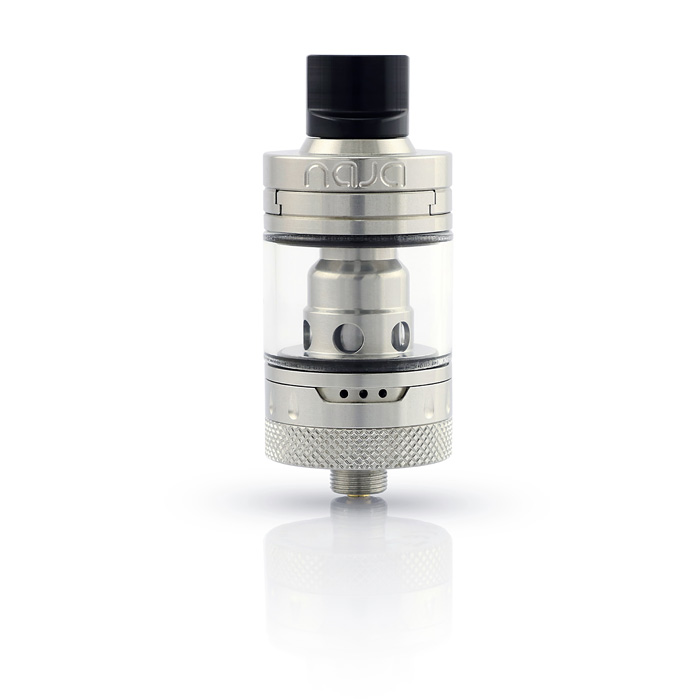 Vapetime Proudly introduces the Naja tank designed in the UK; to remove the problems with having to have a variety of different tanks by covering all vaping styles in just one tank. If you haven't found the ideal vaping tank for the different ways you like to vape, this is it!
Naja identified so many people have a different style of vaping from tight mouth to lung and all the settings through to a cloudy experience and to enable you to switch from 50/50 PG, 70/30 VG and Nicotine Salts with just a coil change or tweak on your airflow.
Which one are you?
Tight MTL (Mouth to Lung)
Slightly looser option MTL
Restricted lung hit - Loose MTL
Standard Sub ohm (Sub-ohm 0.5 coil style)
Full cloud Sub-ohm (Sub-ohm 0.2 mesh style)
Rebuild-able option coil to be confirmed
Whichever of the above styles of vaper you fall into, Naja will fill all or any of these options along with the most varied convenient airflow to enable you to find your specific sweet spot.
For MTL you have 3 holes to choose from, and you can also use both the small airflow and the large airflow for the 0.8 Mesh which accommodates both lung hit and MTL.
Mouth to lung coils – 1.5ohm, 1.2ohm and 0.8ohm Mesh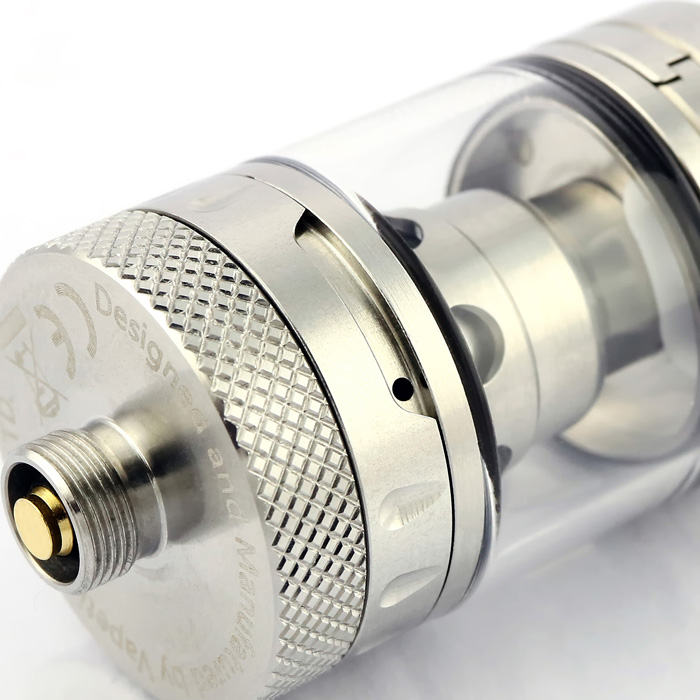 For Sub-ohm you have the large adjustable airflow. Sub-ohm coils also work well as a more restricted vape with all 3 of the smaller airflow holes open.
Sub-ohm coils - 0.8ohm Mesh, 0.5ohm and 0.2ohm Mesh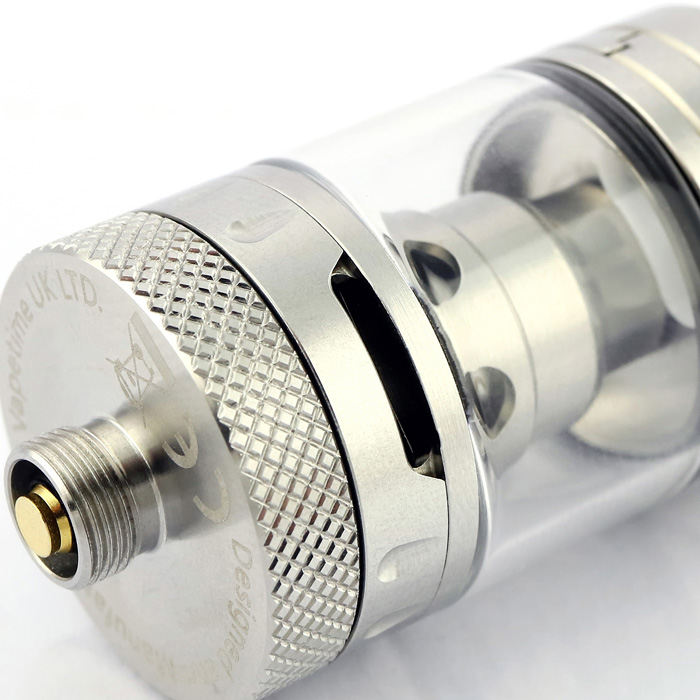 All the Naja coils are push fit through unscrewing the bottom of the tank.
THIS TANK DOES NOT LEAK......Like ever!
The Naja Tank has a simple and easy top-fill, slide and fills as pictured below.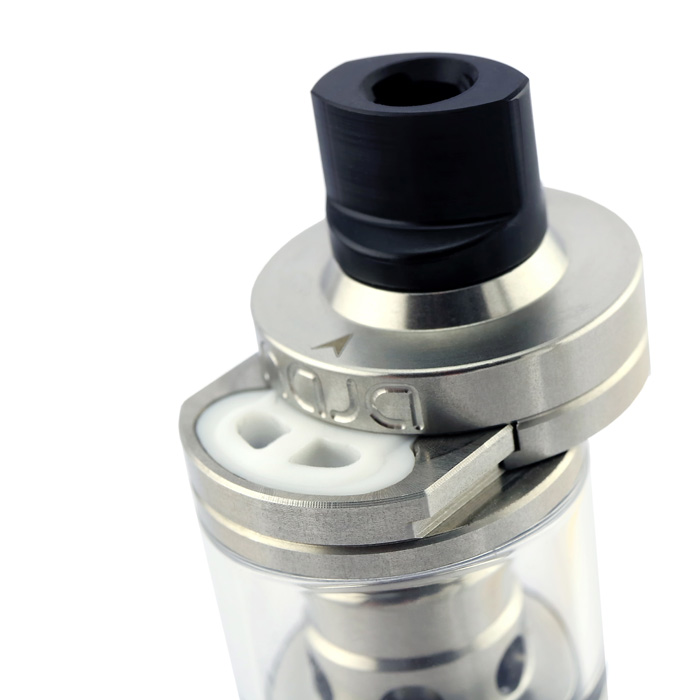 The Naja come with a comfortable whistle drip tip, which has a bevel going down the barrel which spins you vapour to offer slightly more flavour and fits very nicely when drawing on the device.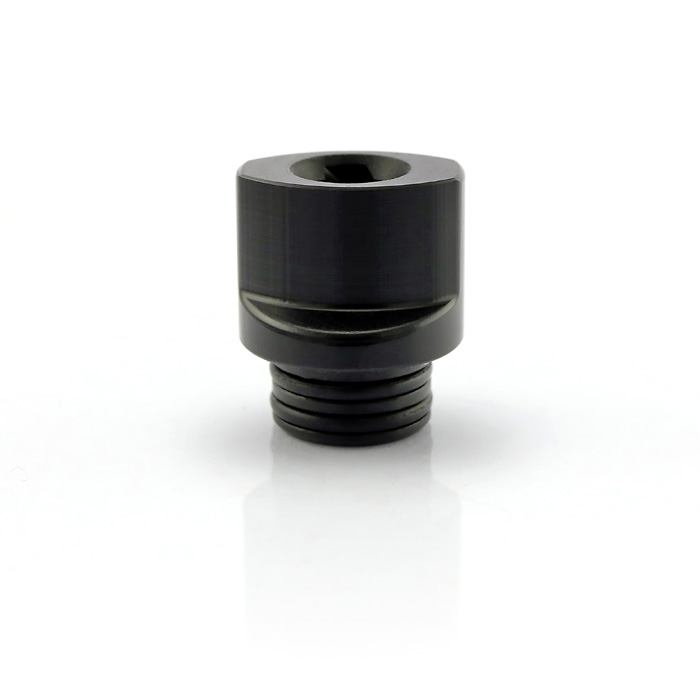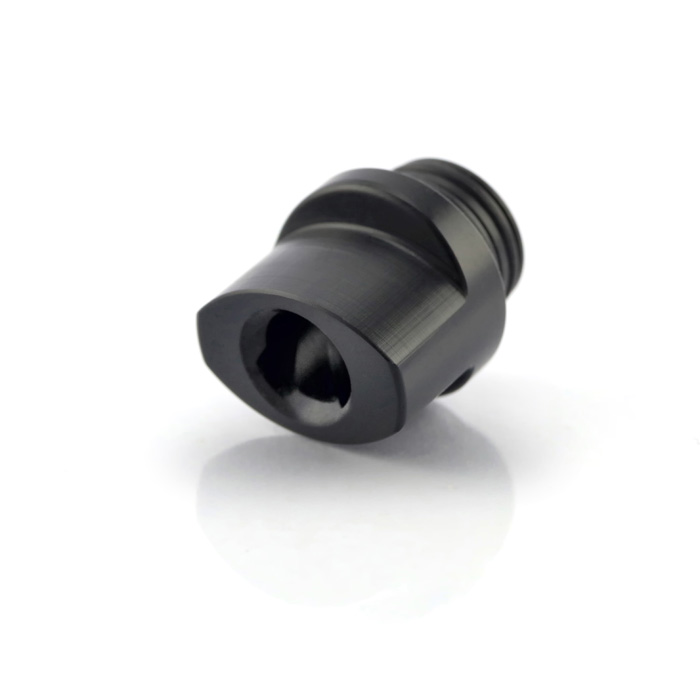 Other details:
The Naja is made from High Grade 316 Stainless Steel
The mouth piece is a standard 510 connection
The tank is also a standard 510 connection and will fit on 90% or more existing vaping mods
The coils settings on wattage are:
Wattage Variations:
1.1.5ohm – 10 – 16 Watts – Tight MTL
2.1.2ohm – 12 – 18 Watts – MTL Standard
3.0.8ohm – 14- 22 Watts – Loose MTL or Restricted Lung Hit
4.0.5ohm – 16 – 25 Watts – Standard Sub-ohm
5.0.2ohm – 25 – 35 Watts – Full Cloud Sub-ohm
Exceptional flavour throughout
Great throat hit with higher strengths and MTL coils
Replaceable Glass options
Conclusion:
Regardless of your vaping style this tank is such a hassle free easy to use vape tank with no problems we can find and will re-vitalise any of the standard mods you have previously purchased.
The flavour is exceptional on all juices we have tried and improves as the coil ages.
If you use any e-liquids that tend to dramatically shorten the life of your coils the mesh options will extend the life of these to a minimum for 1 mesh per 50ml
The Tank by Naja works on lower wattages, so enables you to retain more battery power whilst not sacrificing on vapour production and flavour
Never Leaks!
Fast and easy to fill
Full limited lifetime warranty
(Does not cover misuse or accidental breakage)
If the device fails or you just don't like it for any reason, you can send it back for a store credit of the same value.