According to the Heartland Institute, government actions against the use of vape products has done nothing but to increase teen smoking rates. It revealed that lawmakers seem to be stuck "in a tragic game of whack-a-mole." Its point of view agrees with the previous findings from a study recently conducted by the National Bureau of Economic Research (NEBR).
In one of her writings, Lindsey Stroud said that just as it was in the case of opioid medications where government regulations helped fuel the recent heroin and fentanyl scourges, same thing also seem to be happening now with government restrictions on e-cigarettes. In the bid to fight the 'vaping epidemic', the rate of the use of combustible cigarette among youths have increased.
She made reference to some data from the Lancaster County, Nebraska where the rate of sales of vape products to minors reduced as a result of a government regulation (from 21.2% to 5.3%) but on the other hand lead to a sudden increase in the number of teens purchasing tobacco (increase of about 47%).

Even though restricting youths and teens from using e-cigarettes is a worthy step of action for policymakers, Lindsey says data revealed that existing industry standards and regulations are working. Data from the U.S. Food and Drug Administration's (FDA) tobacco compliance show that more violations occur with the sales of cigarettes and cigars than it is with e-cigarettes.
NBER is a new non-profit research organization that aims at undertaking and disseminating unbiased economic research among business professionals, public lawmakers, and the academic community.
Alongside Pesko and Bo Feng of the Andrew Young School of Policy Studies in Georgia State University, NBER commissioned a research project by Dave Dhaval of the department of Economics in Bentley University. It looked into the effect of restricting vaping to people over the age of 21 in more than 225 American localities in two states.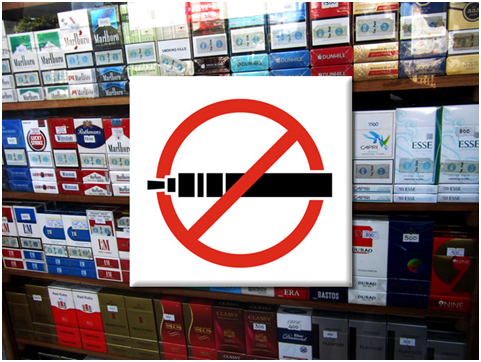 According to Pesko, when it is hard to purchase e-cigarettes, continuing regular cigarette consumption is usually the unexpected consequence.
The team wrote that the results suggest that these policies and regulations lead to the increase in the number of youths participating in smoking by up to one percentage point. The research also indicated that the laws and policies do not only stop at increasing youth smoking, but also affect youth drinking, marijuana use, and binge drinking. Combined together, their findings show a possible unintended effect of MLSA laws against the use of e-cigarette – the sudden rise in the use of cigarettes.
While no one is in agreement with the idea of non-smoking teens vaping, few sensible heads would still not agree that they should be allowed to use vaping as a means of switching from smoking. It is now evident that the ongoing push to limit access to only those over the age of 21 years is not working at all.